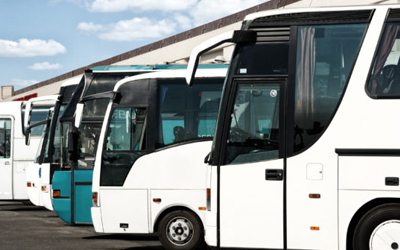 If you're planning a group trip, choosing the right bus charter service is an essential step to ensure a comfortable and safe journey. But with so many options available, it can be overwhelming to decide which one is the best fit for your needs. Here are some factors to consider when choosing the best bus charter service:
Safety Record: The safety of your group should always be the top priority. Look for a bus charter service that has a good safety record and is compliant with all safety regulations.
Fleet Quality: The quality and maintenance of the fleet are crucial for ensuring a comfortable and hassle-free journey. Check if the buses are clean, well-maintained, and equipped with modern amenities like air conditioning, comfortable seating, and restroom facilities.
Driver Experience and Qualifications: The driver is the most important factor in ensuring a safe and enjoyable trip. Make sure that the driver has a valid commercial driver's license, experience in driving large vehicles, and a good driving record.
Customer Reviews: Check out online reviews to get an idea of the experiences of past customers. Look for comments on the quality of service, fleet, driver, and overall experience.
Pricing and Contracts: Compare pricing and payment options offered by different bus charter services. Make sure to read the contract carefully and understand all the terms and conditions, including cancellation policies and additional charges.
Insurance and Liability: Ask about the insurance coverage and liability policies of the bus charter service. Make sure that the company has adequate insurance coverage to protect your group in case of an accident or other unforeseen events.
By considering these factors, you can choose the best bus charter service that meets your group's needs and ensures a safe and comfortable journey. Don't forget to book in advance to secure availability and the best pricing options.
If you're planning a group trip, choosing the right bus charter service is an essential step to ensure a comfortable and safe journey. But with so many options available, it can be overwhelming to decide which one is the best fit for your needs. Here are some factors to consider when choosing the best bus charter service: